Hunting
As the calendar turns to hunting season, you need hunting equipment you can count on. Whether you are hunting duck or deer, we offer blinds that will keep you camouflaged to better your hunt. These deer blinds and feeders are built to last with the quality and craftsmanship you know and love. We offer blinds and feeders for every hunter and every budget from brands we are proud to stand behind.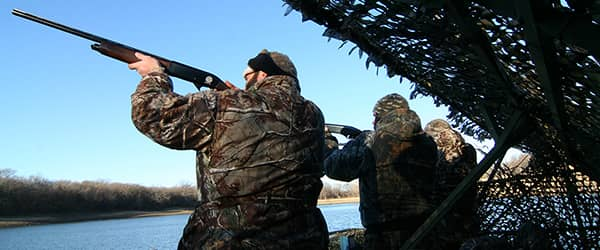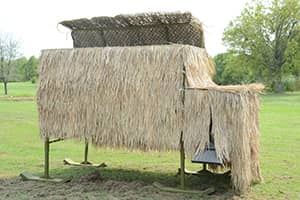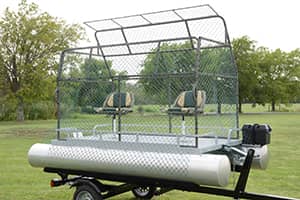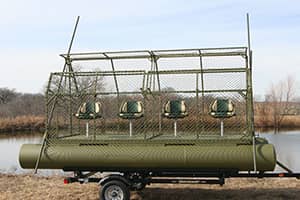 Duck Blinds
Never miss a shot again fumbling with panels
View collection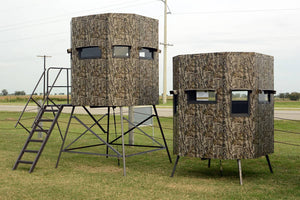 Deer Blinds
Texas-made deer blinds for your hunting property
View collection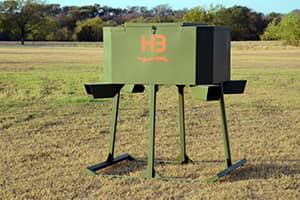 Deer Feeders
Control your feed costs and your deer
View collection
A Duck Blind for Big Lakes or Small Ponds
The Duckbuster duck blind has several options to fit your needs. The blunt ends are perfect for moving into position in your small pond. Choose the cone option to get across the lake to your favorite spot. Pair that with the dog box and your four-legged friends will have easy access in and out to retrieve your birds.
High Quality Materials
Just like all of our products, our hunting products are built to last and made here in Texas with the highest quality materials for 100% customer satisfaction.
Safely Fill Your Feeders
There's no need to lug around and climb up and down heavy ladders to fill your deer feeders. At a 52" fill height, you can easily fill these feeders with your feet planted firmly on solid ground.
For Your Next Big Trophy
There's nothing quite like looking through the scope of your rifle in the safety and comfort of an MB Ranch King blind. Whatever your game, you can be sure your MB Ranch King experience is one of quality, comfort, and experience.